Thanks Colleen! The class and you were great! We have lots to work on and will be back for more!!
Jasper is doing really well. He hasn't had any problems with nipping or growling since we got trained!!
Thank you so much Colleen, Bernie had a great time in class and we learned a lot. Your enthusiasm and love for dogs is truly appreciated!
OH MY Gosh Colleen,
We got so much out of your classes!!! Sadie has really responded to the training and we see so much improvement in her. Can't wait for classes to start again. The training you have provided has enabled us to finally relax and enjoy our puppy.  Thank you so much for the training tools you have provided us and for your patience.
Connie Skillman & Sadie
Colleen, Your presentation was informative and fun. I got so many excellent ideas from your class!
Thank you!
Cathy Egelston
http://www.cathyegelston.com
Colleen- Brando used to panic, howl and even jump out of windows when I left him alone. With your guidance and training, I can now leave him home alone for many hours: he's completely relaxed and doesn't even follow me to the door. You are a lifesaver!

Julie & Brando, Talent, Or
Colleen, what you taught me saved my dogs life! He ran out into the middle of the street and I was able to quickly call him before a car came. All the training we've done is really paying off!

Karen & Briny the whippet
Colleen – I'd like you to know that I've enjoyed the classes tremendously and I think they've been a huge force for good in our lives. Jack really mastered "down" this week, which both of us found very exciting. Thanks so much for doing such a wonderful job!

Kathy & Jack
OH MY GOD!  Colleen, I can't tell you what a HUGE difference your game plan made!  First, this morning, a neighbor came over unexpectedly.  There was some chaos, but all the dogs quieted down very quickly.  Then, tonight we had dinner guests over, and it was like a MIRACLE. I never would have thought these dogs were capable of settling down at the same time. I can't thank you enough for helping us get all four dogs under control!

Lisa & the pups
Colleen,
I can't thank you enough for the training session with my two dogs – they are amazing!!  Misa & Lucy no longer bark or scratch on the door when I go to work… they just eat their food and go to sleep!  It is heaven… and I am so grateful!!
Thank you!
Erin Pollinger
soulwavechiropractic.com
Thank you so much Colleen for all the help you gave our family. When we introduced a third dog into our family we never thought our other two dogs would react so aggressively! The things you taught us have been invaluable, and our family is once again happy and harmonious. Thank you sooo much for helping us become a family again.

Alisha, Paul and Kids
Ollie, Sparta, and Esah!
Colleen, AGREED!– You're the BEST! Benjy thinks so too–he barked it to me!

You were so savvy and intuitive with him and the other dogs. Thank you– most woof-fully! We look forward to continuing the classes.

Warmest regards, B. L. Benjy's dad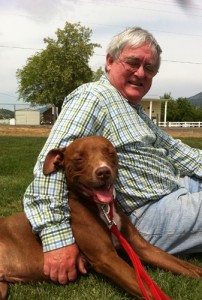 I've been meaning to update you on Ariel's progress. I'm happy to say she's now a normal, even-tempered dog, and everybody loves her. She's really become socialized as she's been carefully exposed to new people and dogs and it's now safe to take her out for walks. She's no longer fearful of other dogs... We couldn't have done it without your expert help.
Thanks again,
Tom and Ruth
ps: Ariel actually comes to us when we call her when she's in the back yard barking at the neighbor's dog!